Supporting Healthy, Thriving Children, Teens, and Young Adults
The Songbird Center
Welcome to The Songbird Center! My name is Dr. Susan Homack and I am a licensed Child Psychologist. I have been in practice for 15 years and have experience working in schools, hospitals, and private practice. After earning my doctorate degree in 2005, I completed a two-year postdoctoral specialization in pediatric neuropsychology. This advanced training allows me to provide detailed, comprehensive neuropsychological evaluations for children to young adults ages 2-22 that help guide school and home interventions. Evaluations often assess for: Attention-Deficit/Hyperactivity Disorder (ADHD), Autism, learning differences, neurocognitive disorders, behavioral, and emotional concerns.
I also provide consultation and counseling support for children and young adults to address concerns with emotional and behavioral functioning. I utilize cognitive-behavioral and solution-focused therapy with a goal-oriented approach; however, other approaches are used when appropriate. Empirically supported treatments are used to address problems associated with: anxiety, depression, ADHD and impulse control, anger, social functioning, behavior, and family conflict.
Please explore The Songbird Center website to learn more about provided services. I look forward to hearing from you soon!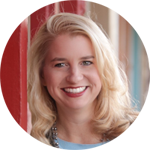 Dr. Homack, Ph.D.
Licensed Psychologist